If you've ever been involved in a company move, you know how much work it is, not to mention the expense. It's a LOT, and it's usually also disruptive. All computers, printers, and phones are disconnected. Desks are emptied and carried away. Files are packed and new homes for them are found. There's all of this and more, yet business doesn't stop.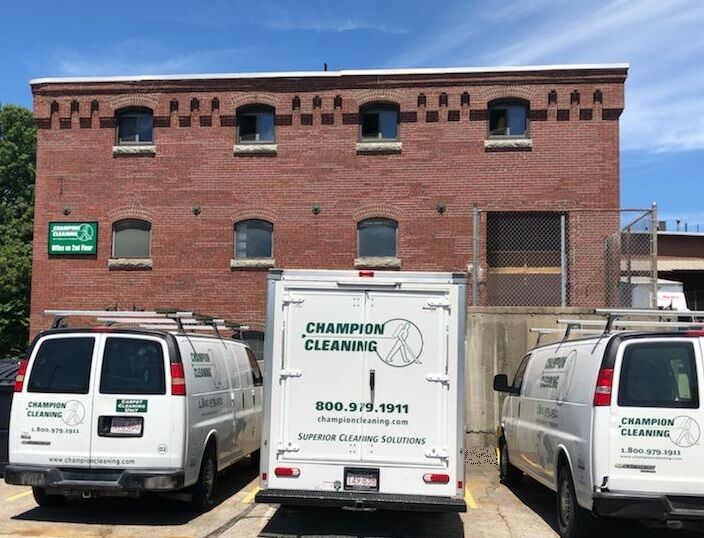 However, it can be a very worthwhile endeavor if the reason for moving is clear and well thought out. Well, it certainly was for Champion Cleaning when we moved just prior to the quarantine. We relocated to the historic Arcadia Mills in Methuen, MA, and it went incredibly smoothly. And fortunately, all of the effort and expense has already proven to be well worth it.
Our primary purpose for moving was our people, most of whom live in next-door Lawrence and the surrounding cities. Our previous location wasn't very accessible to them; therefore, moving our HQ meant significantly shortening their commutes. After the move, morale was immediately boosted, and we also attracted some great additional crew members in the process.
Our new surroundings are nice, too: rustic interior brick walls, new crew training and break areas, convenient stores, and restaurants, and a peaceful walking path along the Spicket River in our backyard.
We're now settled in and the Champion Cleaning machine is humming once again – even better and more efficiently than before! Of course, our service area will continue to cover Eastern Massachusetts and Southern New Hampshire. If you manage an apartment building, condo, office, or other commercial property we would be happy to give you a quote on any of our commercial cleaning services.
Champion Cleaning Moves to Methuen Massachusetts