As a property manager, the reputation of your building is instrumental to getting new tenants and keeping your tenants happy. That is why Champion Cleaning is here to help you keep common spaces and amenities clean. Both indoor and outdoor amenities add value to your apartment complex or condominium. But if those spaces are not regularly cleaned, they can quickly become a source of complaints from your tenants. Our team provides cleaning services for all of your indoor and outdoor amenities as well as for your common areas.
Indoor Amenities We Clean
Amenities are an investment into your property. More and more young professionals are renting rather than buying, and as renters stay in their apartments longer, they begin to look for buildings that provide amenities. From amenities that boost convenience like gyms and laundry rooms, to entertainment areas, to business amenities that make working from home easier than ever, there are many different spaces that have moved into the "must-have" category for some renters. If you have invested into any amenities for your property, you know the importance of keeping them clean. The team at Champion Cleaning provides amenity cleaning services for the following indoor spaces:
Cleaning for Indoor Entertainment Amenities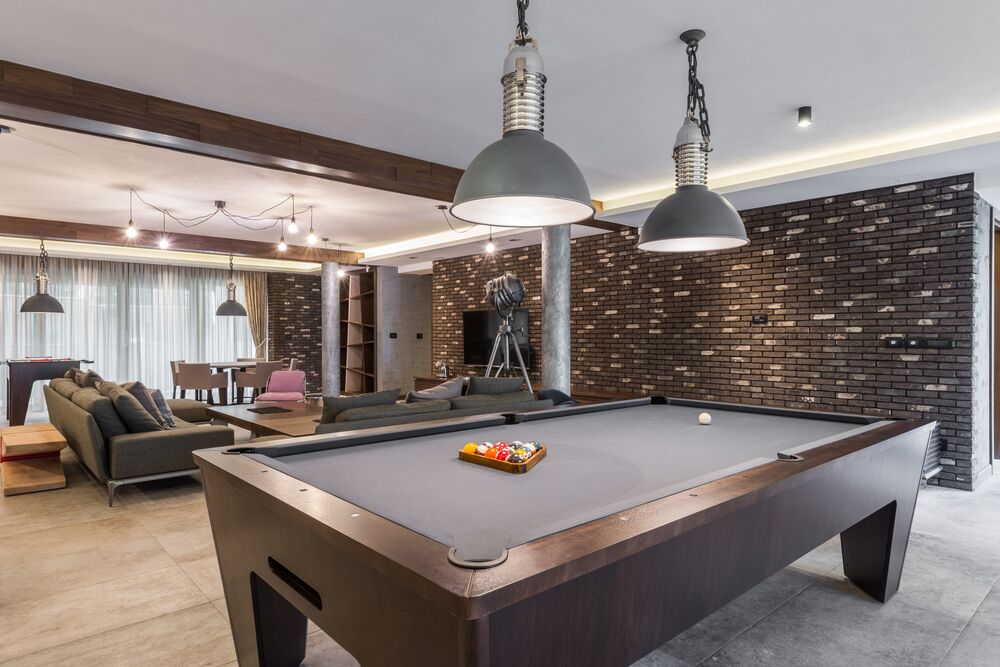 Community/Gathering Rooms & Kitchens: Many apartment buildings have shared spaces that can be rented out for larger gatherings. Some rooms even feature a kitchen space so hosts can cook meals for their guests. We provide full cleaning services for cooking appliances and will clean the appliances, furniture, and floors in these rooms.
Game Rooms: If you have a game lounge where tenants can play pool, darts, video games, tabletop games, or other fun activities we can help keep it clean. From vacuuming the carpets to treating the floors, to ensuring the room is always ready for the next game night.
Theaters AV, Rooms, & Screening Rooms: The height of apartment building entertainment is a dedicated room for screening movies, sports championships, and more. These spaces can often be reserved by tenants or can be used for building-wide events by the property manager. We can help keep all of the seats and carpets clean and handle any leftover popcorn!
Cleaning Services for Workspace Amenities

Reading Rooms & Libraries: A reading room or public library is a great place for tenants to unwind and relax or get some work done. Keeping this room clean and smelling fresh will make it even easier for your tenants to get lost in their books.
Business/Learning Centers: With more and more people working from home, a shared workspace is invaluable. Our team can wipe away any coffee stains from desks & tables, clean chairs & floors, and make sure your building's conference room looks clean and professional for your tenant's next webcam call.
Coffee Bars & Refreshments Areas: Often located close to the office space in an apartment building, the coffee bar or refreshment area can quickly become stained. We can help keep your equipment clean as well as disinfect counters and remove coffee stains. Additionally, we can clean sink areas and other community appliances.
Routine Cleaning for Apartment Exercise Amenities
Indoor Pools, Hot Tubs, and Saunas: Sometimes attached to the gym, indoor pool areas, hot tubs, and saunas are the perfect place for tenants to either exercise or relax. Our team can clean tile floors and keep these areas clean and disinfected.
Indoor Gyms, Yoga Studios, and Dance Studios: Providing a physical space for your tenants to work on getting their cardio, work on their flexibility, and boost their strength is a great way to attract new tenants. But these physical spaces can quickly get messy and often require equipment to be wiped down on a regular basis. Our team can help keep these spaces sanitized.
Community Laundry Room Cleaning Service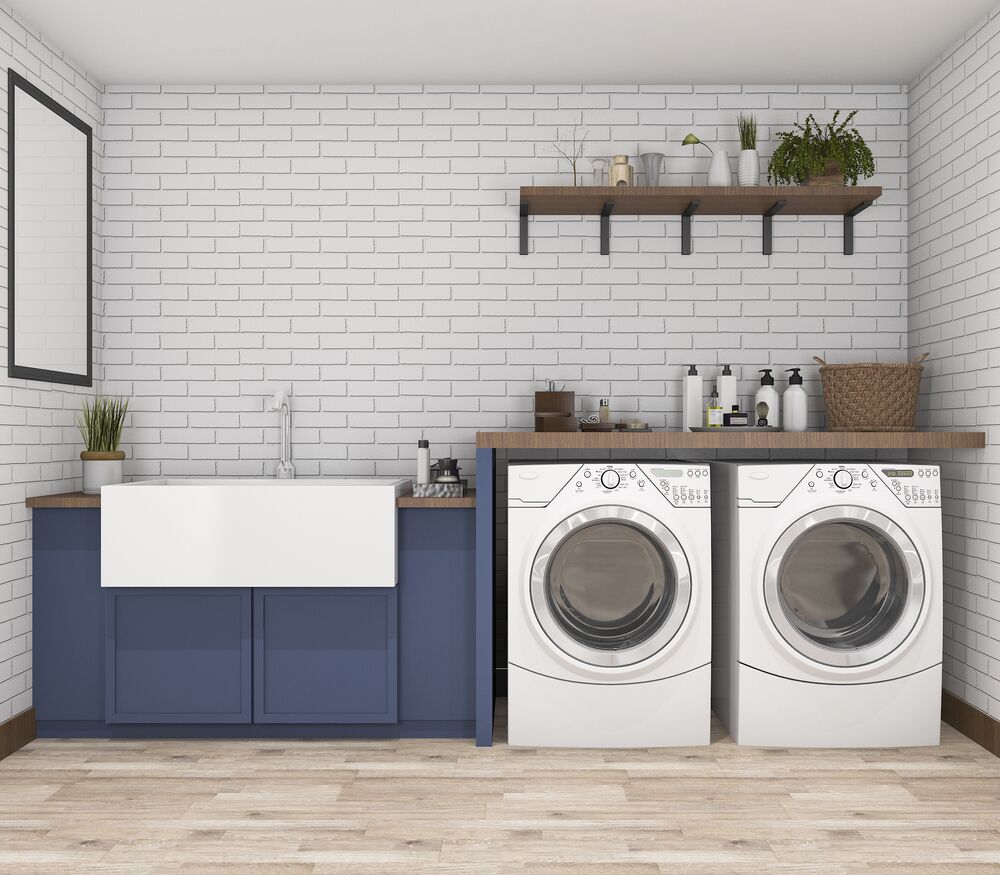 Community Laundry Rooms: A community laundry room is a must for many tenants. But the excess lint and dirt can quickly add a layer of grime to your floors as well as reduce air quality in the room. We can help vacuum up dirt and lint and keep this room as clean as the laundry that is getting done!
Outdoor Amenities We Clean
Outdoor amenities sometimes get overlooked in terms of cleaning. But trash and debris anywhere on your property can cause problems, including attracting pests. Combine this and effects from weather and the once posh amenity can look run-down. Therefore, outdoor amenity upkeep is essential.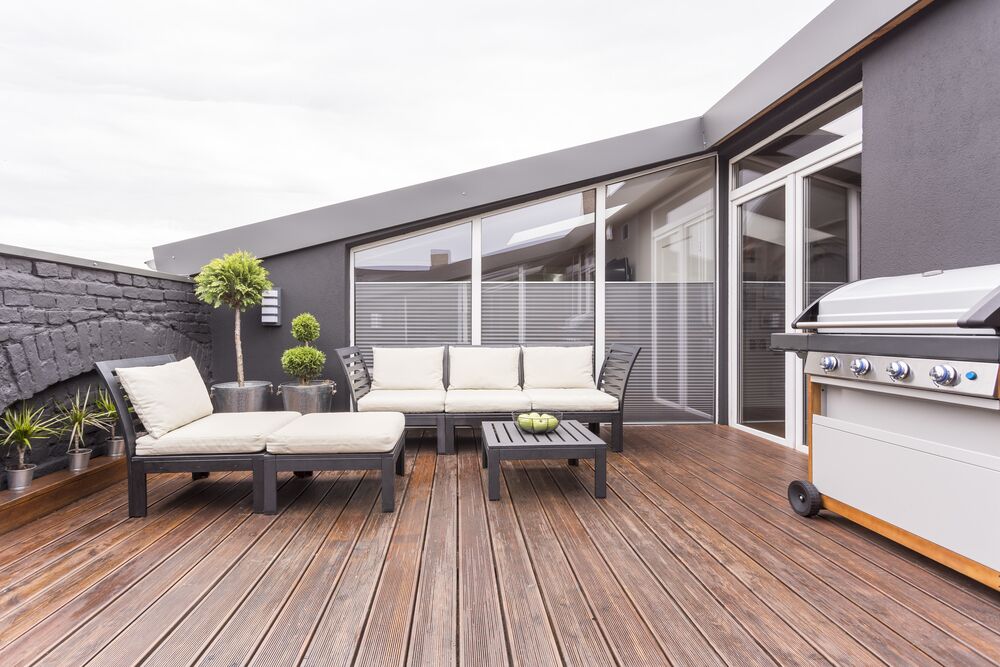 Decks & Patios: A shared outdoor space is a great way for tenants to get some fresh air. Some of these spaces utilize outdoor synthetic turf so tenants can enjoy having their own area to play lawn games like cornhole or bocce. Our team can keep this space clean and sweep up any leftover debris. Additionally, we will clean your outdoor furniture and help remove any stains.
Fire Pits & Grill Areas: There is nothing like a backyard cookout during the summer or a nighttime fire any time of the year. That is why so many property developers have added fire pits and shared grill spaces. We can help keep your grills and firepits clean and inviting.
Outdoor Theaters: With a large enough outdoor space, a screen, and a projector you can provide a great space for tenants to watch games, movies, and shows. Just like indoor theaters, we will make sure to pick up any leftover food and drink debris as well as clean outdoor furniture.
Outdoor Pool/Hot Tubs: As with indoor pools and hot tubs, outdoor spaces often require routine cleaning. Our team can help keep these spaces clean and sanitized.
Cleaning Services for Event Spaces
A great way to set your building apart from the competition is with regular events for your occupants to enjoy. From movie nights in the theater, to concerts, to just meet & greet events for neighbors, there is no limit to the creative events you can run. We can help clean your event space in between public and private events.
Contact Champion Cleaning for More Info
If you have questions about our cleaning services or would like to schedule same-day service, please contact us via our contact form or by calling 800 979-1911. A member of our team would be happy to answer your questions.