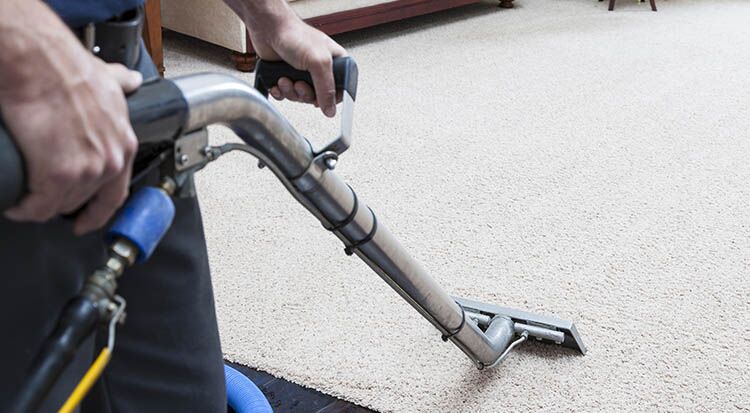 Champion Cleaning offers a variety of cleaning services to commercial clients throughout Massachusetts. These include routine daily, weekly, or monthly maintenance for apartments, condominiums, and offices. Additionally, we provide multiple services that can be done one time, or wrapped into our routine maintenance or construction cleanup services.
Routine Carpet Cleaning
We offer carpet cleaning services for the common areas and hallways of your condominium association or apartment complex. Stairs, hallways, lobbies, and other common areas have some of the most foot traffic. And without entrance matting, carpets will often get dirt, mud, and debris packed deep into their fibers. We recommend bundling carpet cleaning services with hardwood or tile floor cleaning services. Generally, Champion Cleaning provides this service as part of our routine residential cleaning. However, as one of our stand-alone services, Champion Cleaning gladly offers the same high-quality, reliable carpet cleaning services to other commercial properties, offices, and homes.
How We Clean Carpets
Champion Cleaning provides deep cleaning for carpets that not only leaves carpets looking better, but also improves the air quality of your building by removing odors and allergens. All stained areas and high-traffic areas are pre-treated with specialized chemical compounds. Carpets are cleaned using truck-mounted hot water extraction, allowing chemicals to clean deep down and leaving your carpet sanitized, disinfected and deodorized. This ensures the removal of stains and packed in debris. This extends the lifetime of your carpets by removing debris that causes fraying and ripping over time.
After cleaning stains and high-traffic areas, we also vacuum your carpets to remove excess debris. As part of our commitment to provide you and your tenants with quality service, we use industrial-strength vacuums that are equipped with a special filtration system. This results in cleaner air quality for your buildings.
Carpet Cleaning For Apartment Tenants
Although we generally clean common areas like stairs, lobbies, and hallways, we provide a tenant service as well. Tell you tenants about Champion Cleaning's "Carpet Cleaning Days". With this standalone service, multiple tenants can get their carpets cleaned in their units. Because we are working on multiple units at once, we offer this service at a reduced rate for any group of 4 or more tenants scheduled on a single day.
Champion Cleaning also offers other cleaning services including garage sweeping, rust removal, pressure washing, construction cleanup, floor care, and more. If you are interested in any of these services or have questions for our professional cleaning crew, don't hesitate to call today!