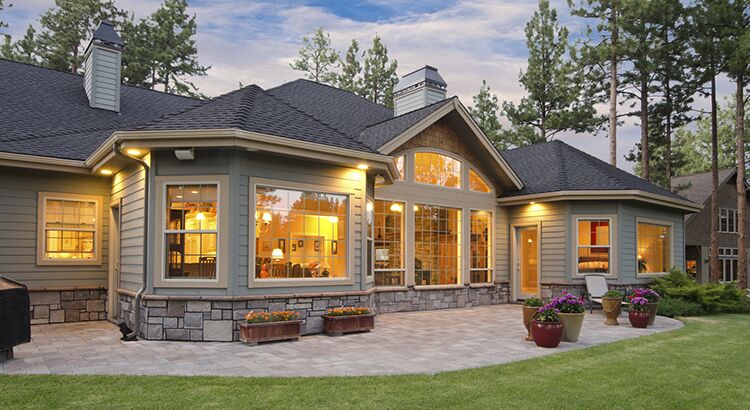 One of the many cleaning services Champion Cleaning provides apartment complexes, condo units, and other properties is window cleaning. Window cleaning is one of our stand-alone cleaning services. This means we provide it both for our existing property maintenance clients and also for offices and other commercial properties.
Window Cleaning Services
Champion Cleaning can handle all the necessary window work you need. We work with windows on all floors and of different shapes and sizes. We can clean large stretches of glass that extend above a building's entrances and we will make sure windows are spotless. We have a variety of technologies at our disposal to make window cleaning efficient. This includes bucket trucks to get in hard to reach areas and blading to clean windows that have been affected by extreme weather conditions. We recommend that clients looking for window cleaning also bundle their windows with carpet cleaning and floor care services.
Window Cleaning Pricing
There are a variety of factors that influence the pricing of commercial window cleaning. But generally the core factors are the following:
Window Size: The size and quantity of windows you need cleaning will affect the price of the cleaning. Larger windows require more work to clean and depending on their location they can also require extra machinery.
Accessibility: Depending on the ease of access to your windows, your pricing could change. Windows that are high off the ground require our team to use bucket trucks or other equipment to reach them and clean.
Heavy Weathering: Using blading, we are able to clean windows that have been affected by heavy weathering. This extra technology carefully removes particles that have bonded to the surface of the glass due to high winds, icy conditions, and other weather-related issues. Frequent cleanings can prevent heavy weathering from increasing the price for your cleaning.
---
Commercial Window Cleaning For Tenants
For your tenants, we also offer "Window Cleaning Days" where we provide unit window cleaning at a reduced price. As long as four or more tenants schedule their cleaning on the same day, our team will lower the rate for window cleaning in these units. Tell your tenants about our window cleaning days so they can take advantage of this deal.
Champion Cleaning also offers other cleaning services including garage sweeping, rust removal, pressure washing, construction cleanup, and more. If you are interested in any of these services or have questions for our professional cleaning crew, don't hesitate to call today!
Save