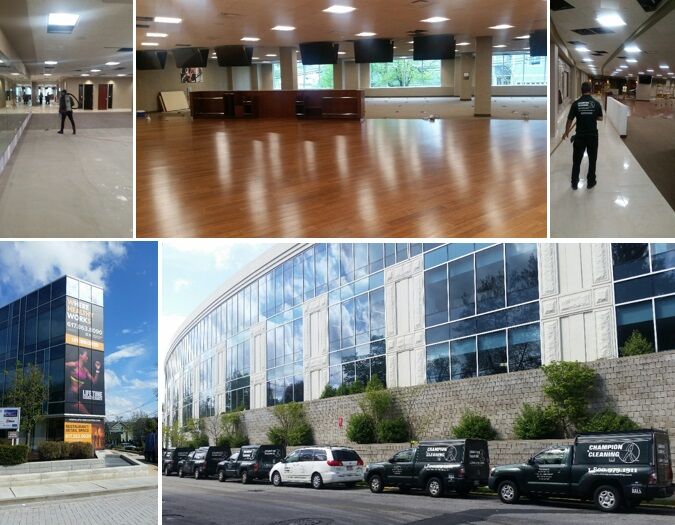 New construction covers a large span of project sizes. From small retail locations to large multi-level condo units, Champion Cleaning serves them all. From the moment this project was just a blueprint and an empty lot, you have been waiting to open your front doors and start business. Start on the right foot, by having Champion Cleaning provide your property with our professional cleaning services.
---
Post-Construction Cleaning Services
Just because a building is new, doesn't mean it looks new. Often times construction crews leave leftover nails, screws, and sawdust after they finish their job. Whether you are opening a retail location or a residential property, make sure it is spotless from floor to ceiling by partnering up with Champion Cleaning.
No matter the size of your project, we have the resources and flexibility to provide a single crew or multiple crews to make sure that your building is ready for its opening day. Along with the expected general cleaning of rooms, we are also able to provide a variety of extra services to ensure your building looks perfect for its first day of business.
Floor Care: Our team uses a variety of technology to wax, buff, and clean floors. We will make sure your floors are shining for their grand opening, whether they are VCT, linoleum, or hardwood.
Carpet Cleaning: Although your carpets may be new, they may not be completely clean. Construction leaves a lot of dust in the air that settles over time. Our team provides deep cleaning with hot water extraction technology to protect your building's carpets longterm.
Window Cleaning: Our team can handle your windows from your lobby to your top floor. We will leave all of your windows crystal clear on both sides.
Concrete Cleaning: Using high-powered pressure washing technology, we can clean concrete surfaces inside and outside of your building to remove stains that may have been caused during construction.
Room Cleanup: Champion Cleaning will clean your building's new kitchens, bathrooms, apartment units, and more so that all of the rooms are ready for move-in or immediate use.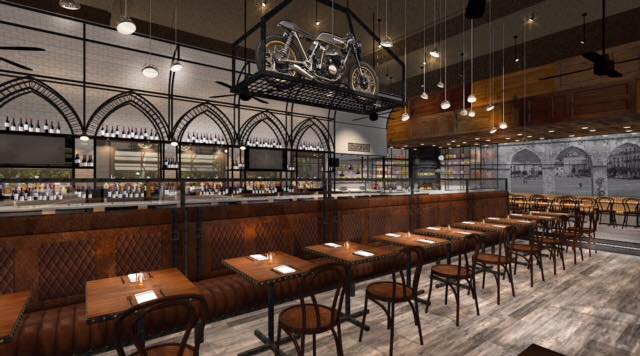 Construction Cleanup Pricing
There are a variety of factors that will determine pricing for construction cleanup services. But generally, Champion Cleaning is able to offer great rates because of how we utilize team-cleanup. Our teams are comprised of experienced cleaners who know how to work efficiently and are equipped with high-quality cleaning technology. There is no project too large or too small for Champion Cleaning. And we work with a variety of industries. We will make sure every unit in your new apartment complex is ready for realtors to show off, and we will make sure your retail location is spotless.
---
Our Post-Construction Cleanup Clients
Here is a sampling of some of the contractors we have recently worked with: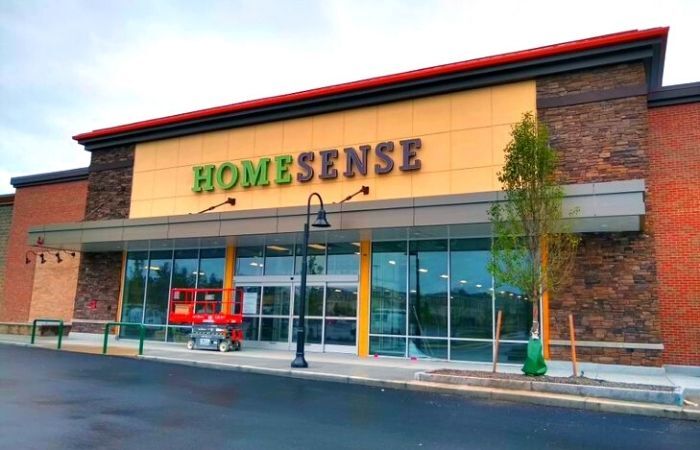 AJ & Sons
Alpa Construction
Black Brook Realty
Bluefin Consolidated
Bushnell Construction
CDI Commercial Development, Inc.
Charles River Museum
Charters Brothers Construction
DDC / Threecore
Copperleaf Development, LLC
Dworkin Construction Corp.
EDC
Epernay Design & Construction
Gilreath Management & Construction LLC
Harper Elm, LLC
JDR Fixtures, Inc
Life Time Fitness
Martignetti Real Estate
Nittany Construction, Inc.
PROCON
PreCon Construction
Shawmut Design and Construction
Sterling Office Services
Singleton Construction LLC
Texeira Construction, Inc.