During the pandemic, many businesses were forced to shift to a purely digital workplace. As restrictions began to life, businesses were left with a challenging conundrum. Many employees found benefits to the work from home lifestyle, in fact, some employees were asking for more WFH even before the pandemic. Modern technology and modern life has made it both possible and potentially beneficial to provide employees with the ability to work from home. However, it is not for everyone, and it does lead to some considerable cons. On the one hand, some employees do extremely well with less distractions and more privacy, and prefer the solitude. But WFH does put a damper on collaboration, socialization, and the ability to meet in-person with clients and customers. For that reason, many businesses shifted to a hybrid model in Boston, where employees come in for parts of the week. But how does that affect cleaning the office?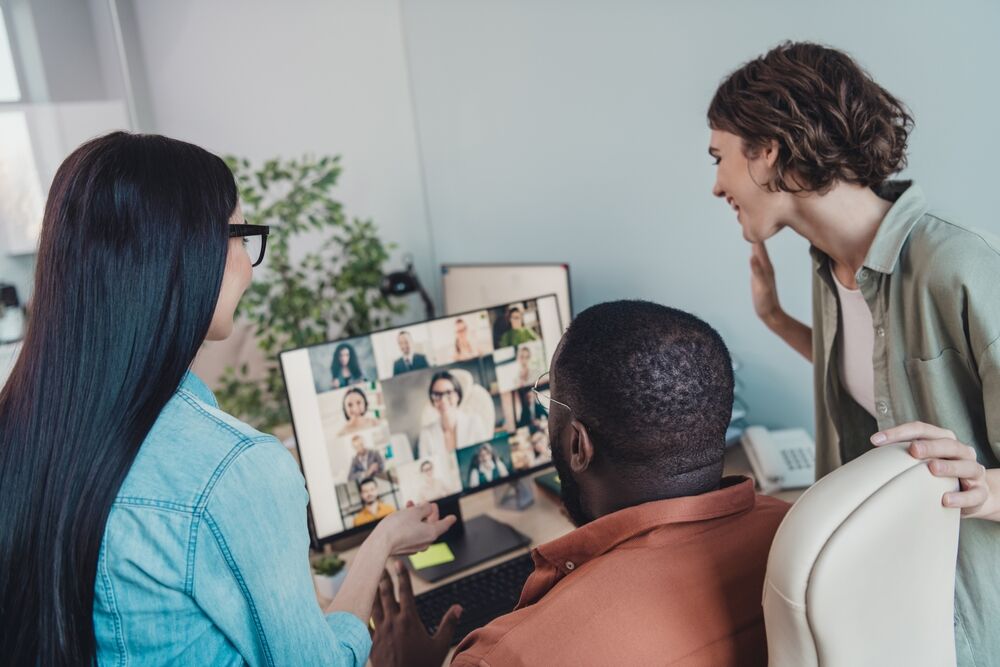 The Need For Sanitization Teams in the Modern Office
First and foremost, the pandemic has created a much larger social awareness of the importance of cleanliness. Even as the fears regarding COVID-19 begin to decrease, we will likely all carry the knowledge of how important precautions can be in preventing illnesses from spreading. One benefit of WFH is employees feel more empowered to stay home if they are feeling any bit ill, because of a greater understanding of how illness can grow and spread. This has also led to many businesses hiring cleaning vendors to help with routine sanitization projects. Not only can cleaning an office space be good for the look of your business, but it can remove bacteria, viruses, and other contaminants and help keep your team healthy. A cleaning crew is a great way to put your team and your clients' mind at ease and can also help restock other cleaning supplies for your office including disinfectant. As we have discussed before, a clean office can even boost productivity.
Assigning Cleaning Tasks To Employees
Even with a cleaning team that provides routine cleaning services, there are some cleaning tasks that might need to be delegated including cleaning your own work station or emptying smaller trash bins into a larger bin at the end of the day. Your cleaning vendor can always work with you to determine what responsibilities they will handle, but one of the common cleaning tasks for the team is the day to day cleaning of trash or even the common sink. If your company used to assign tasks to employees in the past, it is important to consider how hybrid work might change that. For example, if you have different employee expectations, including some employees that have more WFH than others, the cleaning tasks might need to be proportionally setup as well. Obviously, cleaning after your own messes and handling your own workspace, is a must. But one issue that some companies are having is shared workspaces. Because so many employees are hybrid, some offices have desks that are up for grabs each day. It is important to make sure there are clearcut expectations that those desks are cleaned by the person who used them, to make sure that other employees aren't working at a messy desk the next day.
Should Hybrid Offices Decrease Cleaning Schedules With Their Vendors?
This is a tough question. It might make sense at first to think that less employees in the office means less cleaning. But that isn't always the case. First off, if you have an open concept office where multiple employees are sharing the same workspaces, cleaning on a daily basis can address concerns with potential risks regarding the spread of bacteria. Additionally, if your office is having employees come in 5 days a week, it is just as important to make sure the office is clean for them and anyone else who visits.
One thing that might change is how often you need to replace cleaning supplies like disinfectant or bathroom supplies. A decrease in the number of employees in the office might mean that you aren't running out of those items as often. Another thing to consider is when clients or other third parties are visiting the office. You always want to ensure that your office looks it's best when you have guests and visitors.
When Should Hybrid Offices Schedule Cleanings?
One of the biggest benefits to hybrid offices is that it is easier than ever to set up routine cleanings. One of the most common questions regarding office cleaning is when to schedule it. Do you have your office cleaned over the weekend or maybe after 5 pm, or do you have people cleaning while your employees are trying to work? One good element of hybrid offices is there are likely days where employees are less likely to come in like Mondays. This makes it easier to schedule weekly cleaning times, especially if you communicate those times with your team. By doing this, you can help encourage the full team to be together on specific days while discouraging other days. Instead of the office feeling half full or empty every day of the week, there can be a natural rhythm where the office is around 80-100% capacity on specific days.
Office Cleaning & Sanitization in Boston
If you own an office in Boston that has either fully returned to work or is using a hybrid method, and you are looking to get great cleaning services at a great price, please contact us. We would be happy to provide a custom cleaning plan and schedule for your office based on its unique needs.
Cleaning Strategies For Your Hybrid Office In Boston